Want a gorgeous, straight smile but metal braces are just not for you? Come explore Invisalign clear orthodontics at Columbia Dental Center. You can still achieve a healthy, aligned smile without the braces that can be embarrassing and uncomfortable. Invisalign offers orthodontic options for both adults and teens that want to improve the health and beauty of their smiles.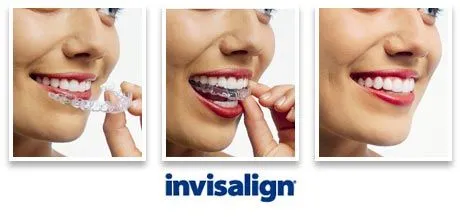 Many adults wish they had a straighter smile, but refuse to undergo orthodontic treatment with braces. It is understandable–flashing a mouth full of metal at a business meeting can make you self-conscious about your appearance and a distraction. With Invisalign, clear, plastic aligners are used to straighten crooked teeth, close gaps and change bite alignment. These plastic trays fit over your teeth and are almost invisible. You get a new set every few weeks, moving you toward your perfect smile, discretely and comfortably.
Invisalign Teen
Teens can also benefit from using Invisalign. Just like adults, they would prefer not to have metal on their teeth for years. Plus, Invisalign has many other benefits. The aligners are removable, which means you can take them out when needed. Teens can enjoy all the foods they love without damaging their braces. They can pop out the aligners to eat and brush their teeth, then put their aligners back in again. Invisalign does not use wires or bands that can break or bend and require a trip to the orthodontist to fix. Teens will simply receive a new set of aligners every few weeks. It is a more comfortable and time-saving option, both for teens and their parents.

If you want a straighter smile but don't want the inconvenience of braces, contact our office today for an appointment and come see us at Columbia Dental Center. We are an authorized provider of the popular Invisalign orthodontic aligners, right here in Columbia, IL.